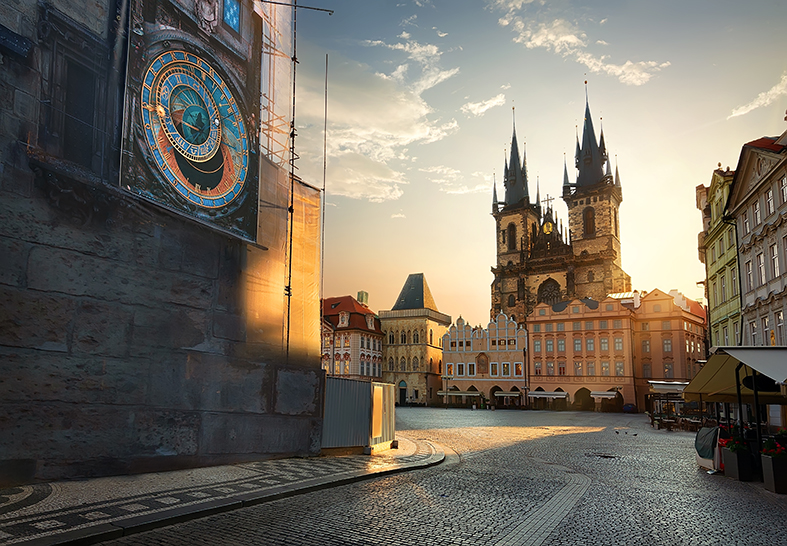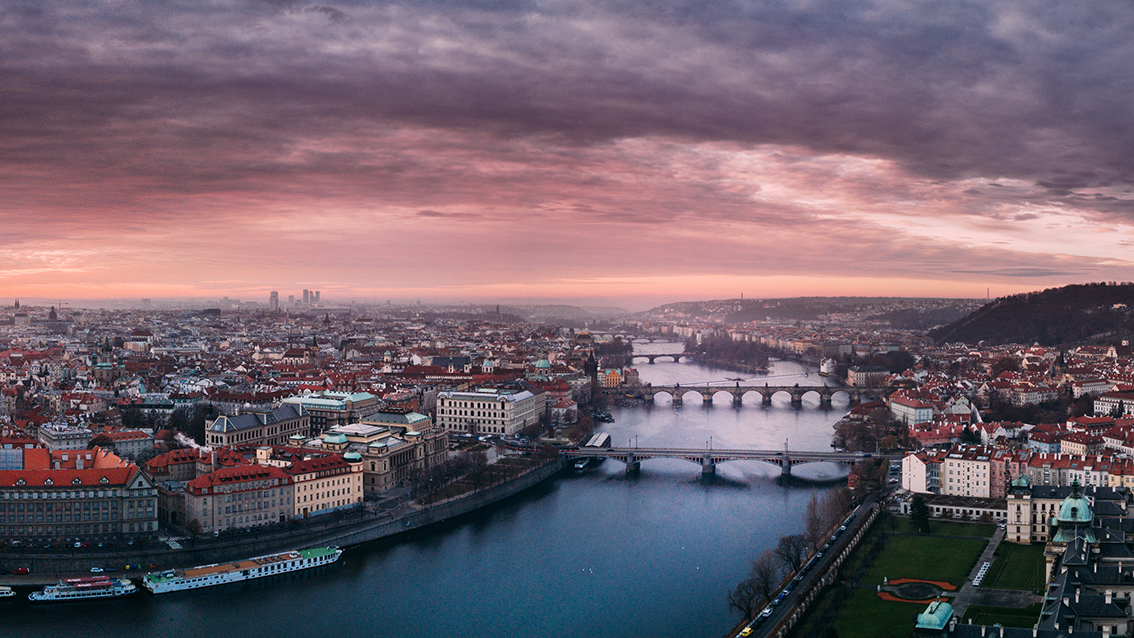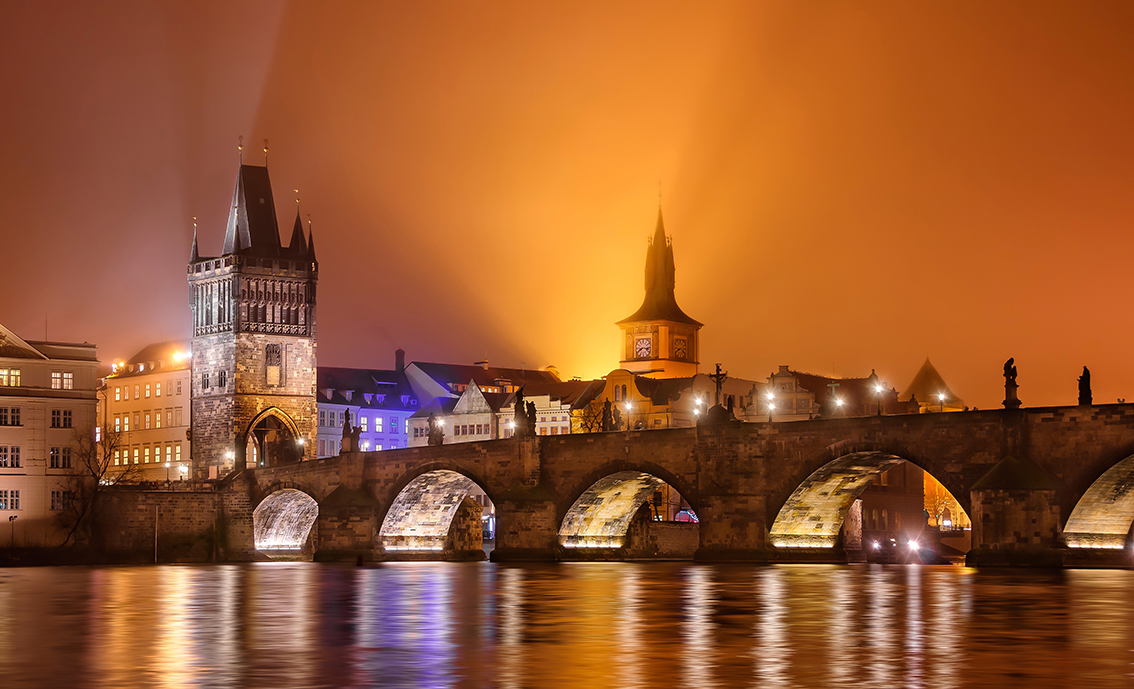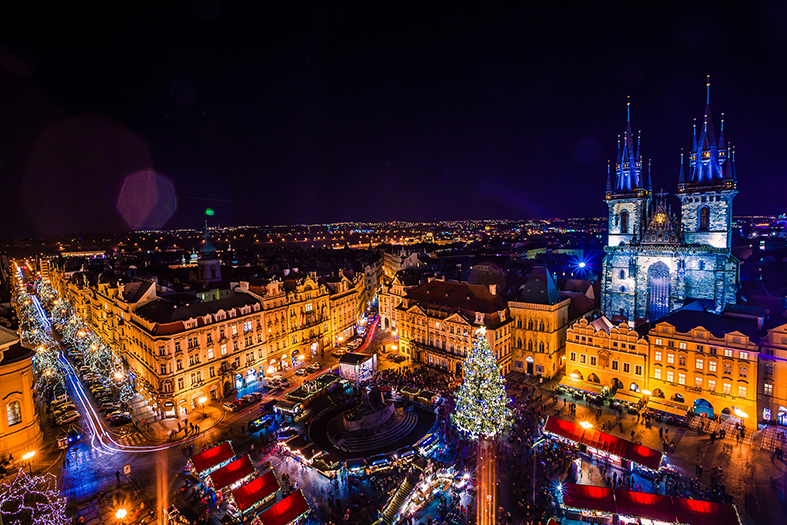 0 UAH
Minimal ticket price
2 hours 10 minutes
Flight duration
Boeing 737-800 Next Generation
Flying on aircraft
Why visit Prague with Bees Airline?
Prague ranks as one of the top European city breaks. It's bursting at the seams with history and culture, it's beautiful and gothic in equal measure and it just so happens to be a big party city too. You'll walk the streets alongside culture lovers, history enthusiasts, couples and stag and hen dos; an eclectic mix in an eclectic city.
What to see in Prague? If you're looking for the most scenic Christmas Market and prefer to just visit one then make sure you don't miss a visit to the Old Town Square Christmas Market and be sure to make your way up to the top of the Old Town TowerWhen you stay for the festive atmosphere of the Christmas markets, you won't fail to fall for the city's medieval charm. It's worth taking a look inside the Prague Castle castle grounds itself, with the ornate St. Vitus' Cathedral and its art galleries. It's the largest ancient castle complex in the world. Art lovers, history buffs and foodies alike will be in for a treat as you find yourself surrounded by some of the most famous buildings and attractions in Bohemia. Be entertained by the Prague Astronomical Clock and admire the elegant, pastel houses of the Little Square. The beer in Prague is said to be some of the best you can drink in all of Europe, so you may as well make the most of it and sample a few of the city's bustling bars. If you're looking for the ultimate Czech speciality, then seeking out the most juicy and succulent pork knuckle or popular Czech dessert Trdelník is a hollowed out pastry dough covered in cinnamon sugar and now popularly topped with soft serve ice cream.
How to add a meal to your booking on the Odesa-Prague flight?
Choose one or more dishes by link: https://bees.aero/en/passengers/food
Go to "My booking" at least 36 hours before departure.
Order your chosen dishes using the "Add extras" menu.
Where are we flying from?
No search result
Alicante,

Spain

new

ALC

Antalya,

Turkey

new

AYT

Araxos,

Greece

new

GPA

Athens,

Greece

new

ATH

Bahrain International Airport (BAH),

Bahrain

new

BAH

Barcelona,

Spain

new

BCN

Batumi,

Georgia

new

BUS

Burgas,

Bulgaria

new

BOJ

Corfu,

Greece

new

CFU

Ganja,

Azerbaijan

new

GNJ

Helsinki,

Finland

new

HEL

Heraklion,

Greece

new

HER

Hurghada,

Egypt

new

HRG

Kharkiv International Airport (HRK),

Ukraine

new

HRK

Kherson,

Ukraine

new

KHE

King Abdulaziz International Airport (JED),

Saudi Arabia

new

JED

Kyiv Boryspil,

Ukraine

new

KBP

Kyiv Sikorsky,

Ukraine

new

IEV

Larnaca,

Cyprus

new

LCA

Lviv,

Ukraine

new

LWO

Marsa Alam,

Egypt

new

RMF

Mombasa,

Kenya

new

MBA

Mykolaiv,

Ukraine

new

NLV

Odesa,

Ukraine

new

ODS

Podgorica Airport (TGD),

Montenegro

new

TGD

Prague,

Czechia

new

PRG

Rhodes,

Greece

new

RHO

Samarkand,

Uzbekistan

new

SKD

Sharjah,

United Arab Emirates

new

SHJ

Sharm El Sheikh,

Egypt

new

SSH

Tbilisi,

Georgia

new

TBS

Tel Aviv- Israel (Ben Gurion Airport),

Israel

new

TLV

Tivat,

Montenegro

new

TIV

Varna,

Bulgaria

new

VAR

Warsaw (WAW - Chopin Airport ),

Poland

new

WAW

Yerevan,

Armenia

new

EVN

Zadar- Croatia (ZAD - Zemunik Airport),

Croatia

new

ZAD

Zaporizhzhia,

Ukraine

new

OZH
No search result
Alicante,

Spain

new

ALC

Antalya,

Turkey

new

AYT

Araxos,

Greece

new

GPA

Athens,

Greece

new

ATH

Bahrain International Airport (BAH),

Bahrain

new

BAH

Barcelona,

Spain

new

BCN

Batumi,

Georgia

new

BUS

Burgas,

Bulgaria

new

BOJ

Corfu,

Greece

new

CFU

Ganja,

Azerbaijan

new

GNJ

Helsinki,

Finland

new

HEL

Heraklion,

Greece

new

HER

Hurghada,

Egypt

new

HRG

Kharkiv International Airport (HRK),

Ukraine

new

HRK

Kherson,

Ukraine

new

KHE

King Abdulaziz International Airport (JED),

Saudi Arabia

new

JED

Kyiv Boryspil,

Ukraine

new

KBP

Kyiv Sikorsky,

Ukraine

new

IEV

Larnaca,

Cyprus

new

LCA

Lviv,

Ukraine

new

LWO

Marsa Alam,

Egypt

new

RMF

Mombasa,

Kenya

new

MBA

Mykolaiv,

Ukraine

new

NLV

Odesa,

Ukraine

new

ODS

Podgorica Airport (TGD),

Montenegro

new

TGD

Prague,

Czechia

new

PRG

Rhodes,

Greece

new

RHO

Samarkand,

Uzbekistan

new

SKD

Sharjah,

United Arab Emirates

new

SHJ

Sharm El Sheikh,

Egypt

new

SSH

Tbilisi,

Georgia

new

TBS

Tel Aviv- Israel (Ben Gurion Airport),

Israel

new

TLV

Tivat,

Montenegro

new

TIV

Varna,

Bulgaria

new

VAR

Warsaw (WAW - Chopin Airport ),

Poland

new

WAW

Yerevan,

Armenia

new

EVN

Zadar- Croatia (ZAD - Zemunik Airport),

Croatia

new

ZAD

Zaporizhzhia,

Ukraine

new

OZH
Price is for one-way trip of 1 adult
Purchase is possible only round trip
Price is for one-way trip of 1 adult
Purchase is possible only round trip