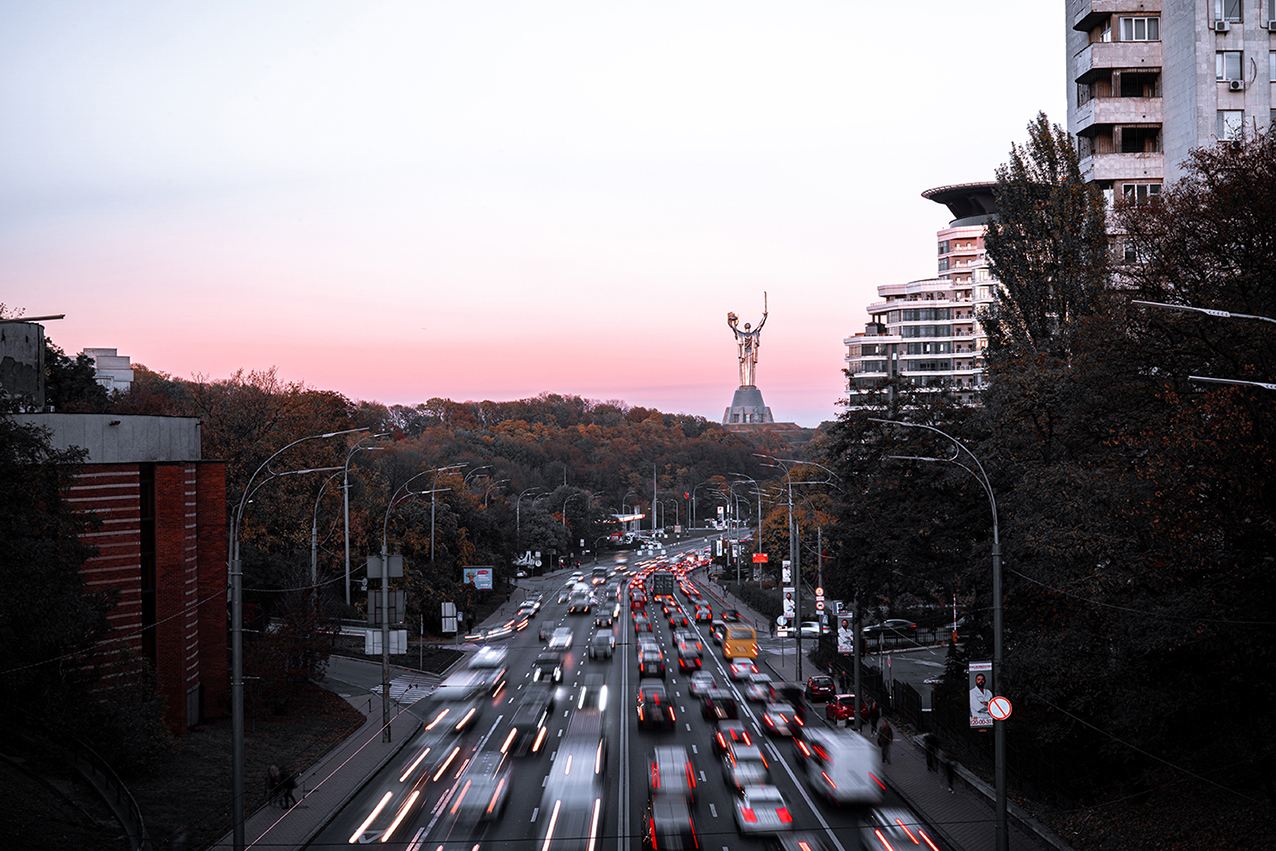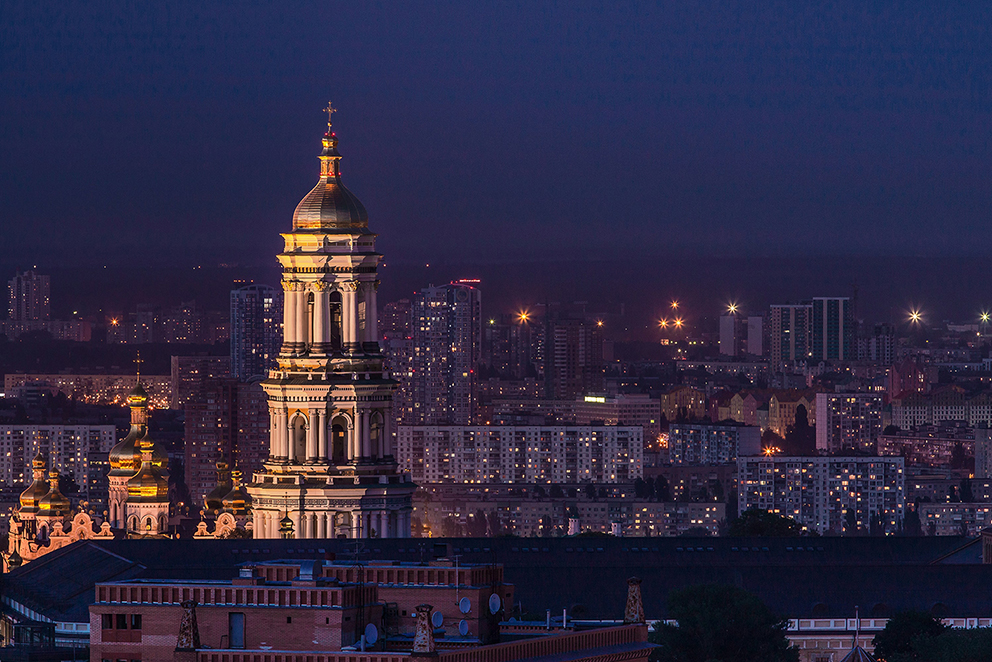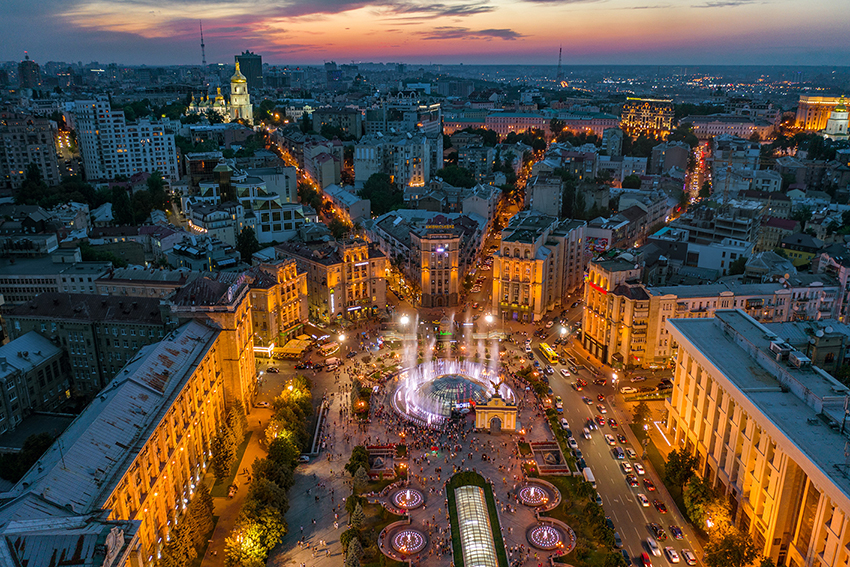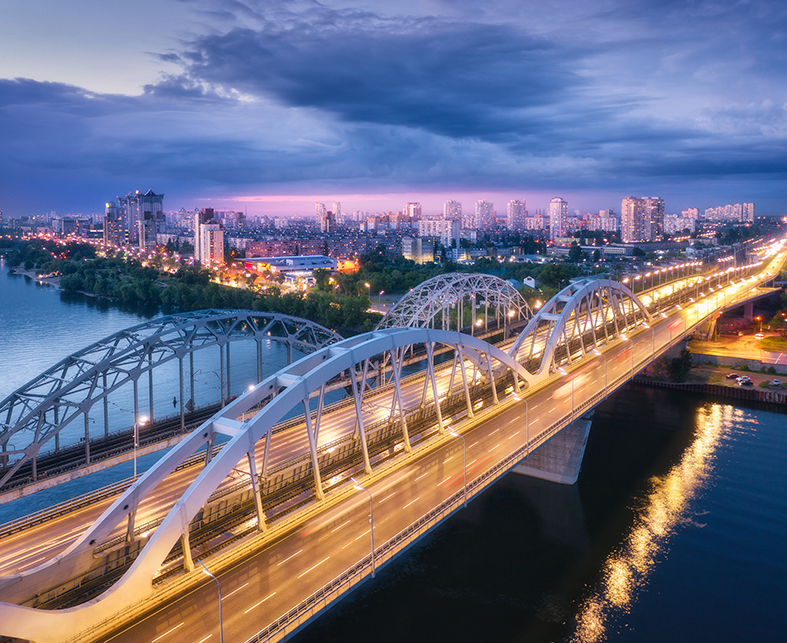 0 UAH
Minimal ticket price
3 hours 00 minutes
Flight duration
Boeing 737-800 Next Generation
Flying on aircraft
Why visit Kyiv with Bees Airline?
Kyiv is one of Europe's most atmospheric cities and the capital and most populous city of Ukraine. The Dnieper River divides Kyiv into the Right Bank and the Left Bank areas. Most of Kyiv's attractions as well as the majority of business and governmental institutions are located on the right bank. A colourful maze of old, hilly streets, with golden-domed cathedrals and pretty parks in the centre.
What to see in Kyiv? The centre of Kyiv (Independence Square and Khreschatyk Street) is a place with thousands of people having a good time in nearby restaurants, clubs and outdoor cafes. Choose a cafe near the 11th-century Zoloti Vorota (Golden Gates). Eat some varenyky – Ukrainian dumplings that are made with both sweet and savoury fillings. Near to Zoloti Vorota is the gorgeous St Sophia's cathedral. Climb to the top of the bell tower for a panoramic view of Kyiv: the exquisite and colourful buildings of Sofiyska Square and St Michael's monastery below. Andriyivskyy Descent is one of the best known historic streets and a major tourist attraction in Kyiv. These steep cobbled stones will take you into the district of Podil. The hill is the site of the Castle of Richard the Lionheart, the baroque-style St Andrew's Church, the home of Kyiv born writer, Mikhail Bulgakov and the monument to Yaroslav the Wise.
How to add a meal to your booking on the Yerevan-Kyiv flight?
Choose one or more dishes by link: https://bees.aero/en/passengers/food
Go to "My booking" at least 36 hours before departure.
Order your chosen dishes using the "Add extras" menu.
Where are we flying from?
No search result
Alicante,

Spain

new

ALC

Antalya,

Turkey

new

AYT

Araxos,

Greece

new

GPA

Athens,

Greece

new

ATH

Bahrain International Airport (BAH),

Bahrain

new

BAH

Barcelona,

Spain

new

BCN

Batumi,

Georgia

new

BUS

Burgas,

Bulgaria

new

BOJ

Corfu,

Greece

new

CFU

Ganja,

Azerbaijan

new

GNJ

Helsinki,

Finland

new

HEL

Heraklion,

Greece

new

HER

Hurghada,

Egypt

new

HRG

Kharkiv International Airport (HRK),

Ukraine

new

HRK

Kherson,

Ukraine

new

KHE

King Abdulaziz International Airport (JED),

Saudi Arabia

new

JED

Kyiv Boryspil,

Ukraine

new

KBP

Kyiv Sikorsky,

Ukraine

new

IEV

Larnaca,

Cyprus

new

LCA

Lviv,

Ukraine

new

LWO

Marsa Alam,

Egypt

new

RMF

Mombasa,

Kenya

new

MBA

Mykolaiv,

Ukraine

new

NLV

Odesa,

Ukraine

new

ODS

Podgorica Airport (TGD),

Montenegro

new

TGD

Prague,

Czechia

new

PRG

Rhodes,

Greece

new

RHO

Samarkand,

Uzbekistan

new

SKD

Sharjah,

United Arab Emirates

new

SHJ

Sharm El Sheikh,

Egypt

new

SSH

Tbilisi,

Georgia

new

TBS

Tel Aviv- Israel (Ben Gurion Airport),

Israel

new

TLV

Tivat,

Montenegro

new

TIV

Varna,

Bulgaria

new

VAR

Warsaw (WAW - Chopin Airport ),

Poland

new

WAW

Yerevan,

Armenia

new

EVN

Zadar- Croatia (ZAD - Zemunik Airport),

Croatia

new

ZAD

Zaporizhzhia,

Ukraine

new

OZH
No search result
Alicante,

Spain

new

ALC

Antalya,

Turkey

new

AYT

Araxos,

Greece

new

GPA

Athens,

Greece

new

ATH

Bahrain International Airport (BAH),

Bahrain

new

BAH

Barcelona,

Spain

new

BCN

Batumi,

Georgia

new

BUS

Burgas,

Bulgaria

new

BOJ

Corfu,

Greece

new

CFU

Ganja,

Azerbaijan

new

GNJ

Helsinki,

Finland

new

HEL

Heraklion,

Greece

new

HER

Hurghada,

Egypt

new

HRG

Kharkiv International Airport (HRK),

Ukraine

new

HRK

Kherson,

Ukraine

new

KHE

King Abdulaziz International Airport (JED),

Saudi Arabia

new

JED

Kyiv Boryspil,

Ukraine

new

KBP

Kyiv Sikorsky,

Ukraine

new

IEV

Larnaca,

Cyprus

new

LCA

Lviv,

Ukraine

new

LWO

Marsa Alam,

Egypt

new

RMF

Mombasa,

Kenya

new

MBA

Mykolaiv,

Ukraine

new

NLV

Odesa,

Ukraine

new

ODS

Podgorica Airport (TGD),

Montenegro

new

TGD

Prague,

Czechia

new

PRG

Rhodes,

Greece

new

RHO

Samarkand,

Uzbekistan

new

SKD

Sharjah,

United Arab Emirates

new

SHJ

Sharm El Sheikh,

Egypt

new

SSH

Tbilisi,

Georgia

new

TBS

Tel Aviv- Israel (Ben Gurion Airport),

Israel

new

TLV

Tivat,

Montenegro

new

TIV

Varna,

Bulgaria

new

VAR

Warsaw (WAW - Chopin Airport ),

Poland

new

WAW

Yerevan,

Armenia

new

EVN

Zadar- Croatia (ZAD - Zemunik Airport),

Croatia

new

ZAD

Zaporizhzhia,

Ukraine

new

OZH
Price is for one-way trip of 1 adult
Purchase is possible only round trip
Price is for one-way trip of 1 adult
Purchase is possible only round trip