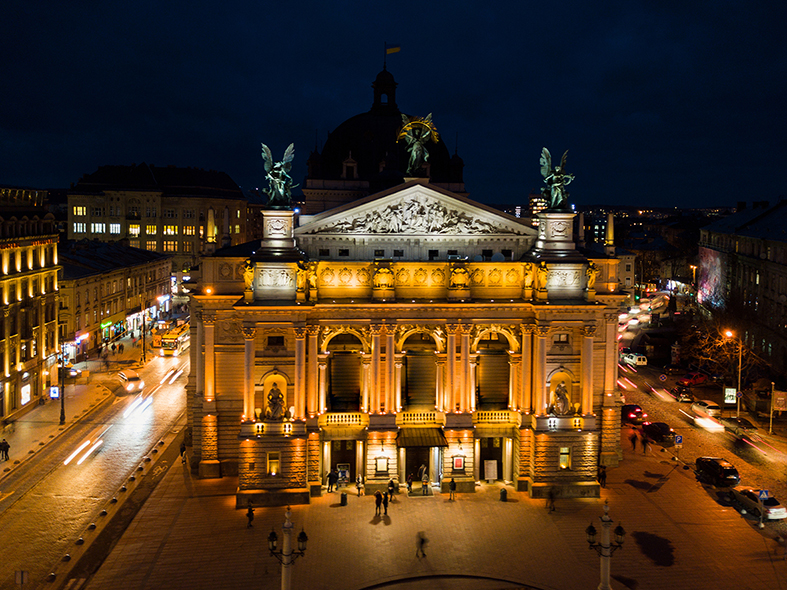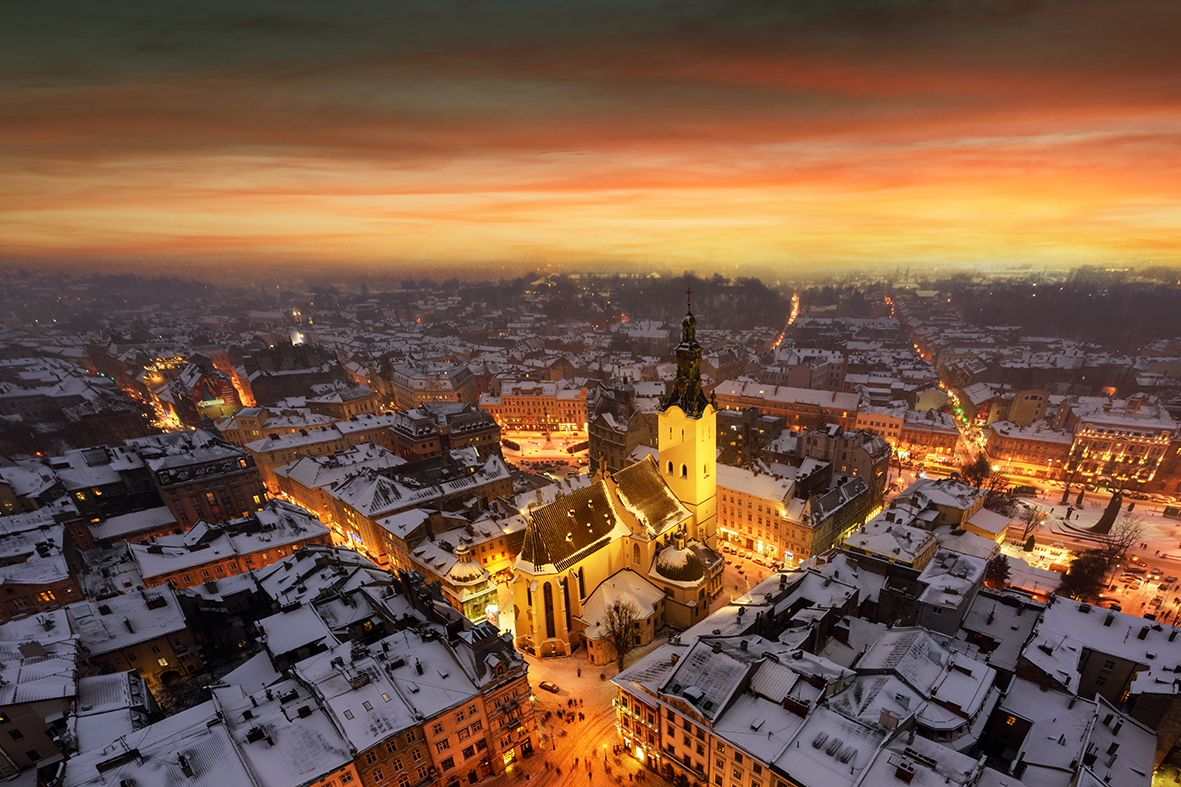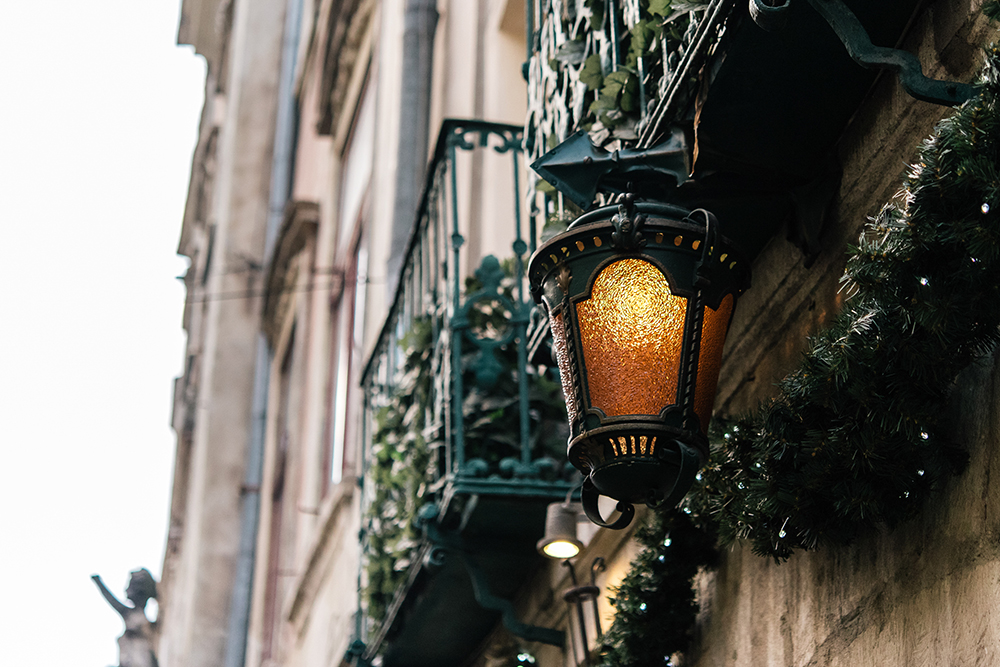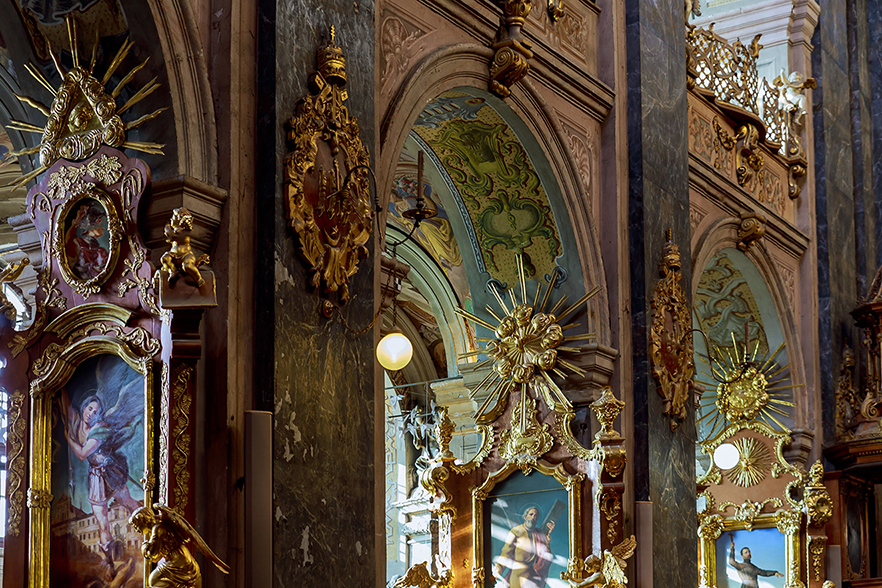 0 UAH
Minimal ticket price
3 hours 05 minutes
Flight duration
Boeing 737-800 Next Generation
Flying on aircraft
Why visit Lviv with Bees Airline?
Lviv is the most unusual city and its most colorful of Ukraine. Its narrow old streets and its historic centre make it one of the best places in the country. It is one the of most popular tourist destinations. Different eras, architectures, traditions, identities, temperaments, and histories have been woven into the common thread that is Lviv. On one hand, Lviv's grandness inspires awe in its guests; on the other, its openness, elegance and inimitable warm atmosphere make this city one of the warmest and most hospitable in Ukraine.
What to see in Lviv?
Despite being a rather large city, a unique calmness prevails here. It makes for pleasant strolls through the city's narrow cobblestone streets, filled with a medieval atmosphere. Lviv's historic center was included on the list of UNESCO's World Cultural Heritage sites – it has nearly two thousand historic, cultural and architectural monuments. The Rynok Square, amazes with colorful houses, taken straight from the pages of fairytales. In its center stands the Town Hall, from which one can see breathtaking views of the city.
Freedom Avenue begins at the admirable Opera House, which is considered to be one of the most beautiful in Europe. And of course, it is hard to leave Lviv without trying its famous chocolate or drinking a cup of its coffee, whose odor permeates the city. A trip to Lviv always seems like journey through time and space. However much you visit this city, you cannot claim that you have seen all its sights and unraveled all its mysteries.
How to add a meal to your booking on the Barcelona-Lviv flight?
Choose one or more dishes by link: https://bees.aero/en/passengers/food
Go to "My booking" at least 40 hours before departure.
Order your chosen dishes using the "Add extras" menu.
Where are we flying from?
No search result
Alicante,

Spain

new

ALC

Antalya,

Turkey

new

AYT

Araxos,

Greece

new

GPA

Athens,

Greece

new

ATH

Bahrain International Airport (BAH),

Bahrain

new

BAH

Barcelona,

Spain

new

BCN

Batumi,

Georgia

new

BUS

Burgas,

Bulgaria

new

BOJ

Corfu,

Greece

new

CFU

Ganja,

Azerbaijan

new

GNJ

Helsinki,

Finland

new

HEL

Heraklion,

Greece

new

HER

Hurghada,

Egypt

new

HRG

Kharkiv International Airport (HRK),

Ukraine

new

HRK

Kherson,

Ukraine

new

KHE

King Abdulaziz International Airport (JED),

Saudi Arabia

new

JED

Kyiv Boryspil,

Ukraine

new

KBP

Kyiv Sikorsky,

Ukraine

new

IEV

Larnaca,

Cyprus

new

LCA

Lviv,

Ukraine

new

LWO

Marsa Alam,

Egypt

new

RMF

Mombasa,

Kenya

new

MBA

Mykolaiv,

Ukraine

new

NLV

Odesa,

Ukraine

new

ODS

Podgorica Airport (TGD),

Montenegro

new

TGD

Prague,

Czechia

new

PRG

Rhodes,

Greece

new

RHO

Samarkand,

Uzbekistan

new

SKD

Sharjah,

United Arab Emirates

new

SHJ

Sharm El Sheikh,

Egypt

new

SSH

Tbilisi,

Georgia

new

TBS

Tel Aviv- Israel (Ben Gurion Airport),

Israel

new

TLV

Tivat,

Montenegro

new

TIV

Varna,

Bulgaria

new

VAR

Warsaw (WAW - Chopin Airport ),

Poland

new

WAW

Yerevan,

Armenia

new

EVN

Zadar- Croatia (ZAD - Zemunik Airport),

Croatia

new

ZAD

Zaporizhzhia,

Ukraine

new

OZH
No search result
Alicante,

Spain

new

ALC

Antalya,

Turkey

new

AYT

Araxos,

Greece

new

GPA

Athens,

Greece

new

ATH

Bahrain International Airport (BAH),

Bahrain

new

BAH

Barcelona,

Spain

new

BCN

Batumi,

Georgia

new

BUS

Burgas,

Bulgaria

new

BOJ

Corfu,

Greece

new

CFU

Ganja,

Azerbaijan

new

GNJ

Helsinki,

Finland

new

HEL

Heraklion,

Greece

new

HER

Hurghada,

Egypt

new

HRG

Kharkiv International Airport (HRK),

Ukraine

new

HRK

Kherson,

Ukraine

new

KHE

King Abdulaziz International Airport (JED),

Saudi Arabia

new

JED

Kyiv Boryspil,

Ukraine

new

KBP

Kyiv Sikorsky,

Ukraine

new

IEV

Larnaca,

Cyprus

new

LCA

Lviv,

Ukraine

new

LWO

Marsa Alam,

Egypt

new

RMF

Mombasa,

Kenya

new

MBA

Mykolaiv,

Ukraine

new

NLV

Odesa,

Ukraine

new

ODS

Podgorica Airport (TGD),

Montenegro

new

TGD

Prague,

Czechia

new

PRG

Rhodes,

Greece

new

RHO

Samarkand,

Uzbekistan

new

SKD

Sharjah,

United Arab Emirates

new

SHJ

Sharm El Sheikh,

Egypt

new

SSH

Tbilisi,

Georgia

new

TBS

Tel Aviv- Israel (Ben Gurion Airport),

Israel

new

TLV

Tivat,

Montenegro

new

TIV

Varna,

Bulgaria

new

VAR

Warsaw (WAW - Chopin Airport ),

Poland

new

WAW

Yerevan,

Armenia

new

EVN

Zadar- Croatia (ZAD - Zemunik Airport),

Croatia

new

ZAD

Zaporizhzhia,

Ukraine

new

OZH
Price is for one-way trip of 1 adult
Purchase is possible only round trip
Price is for one-way trip of 1 adult
Purchase is possible only round trip